Figured i'd share my project with you guys. I know it's a majority of lifted guys in here, but i hope you like it.
Alittle background to where it started. It was origionally a '94 Std Cab Sonoma. And since me, the wife, and the 2 kids can't all fit in it to go to car shows......i had to add some space. And i decided to do alittle modifying. when it's all finished, it'll be bagged, body dropped to the doors, suicide rear doors, with 18's and the origional '94 motor will be turbo'd. Other than that, the trucks staying stock.....completely stock interior, raised bed floor, stock rear bumper, etc.
What it started as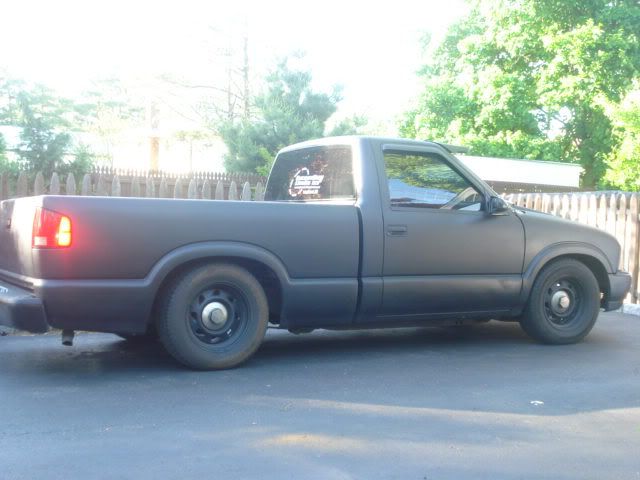 I had a frame made from the firewall back and here's the cab getting dropped off at the shop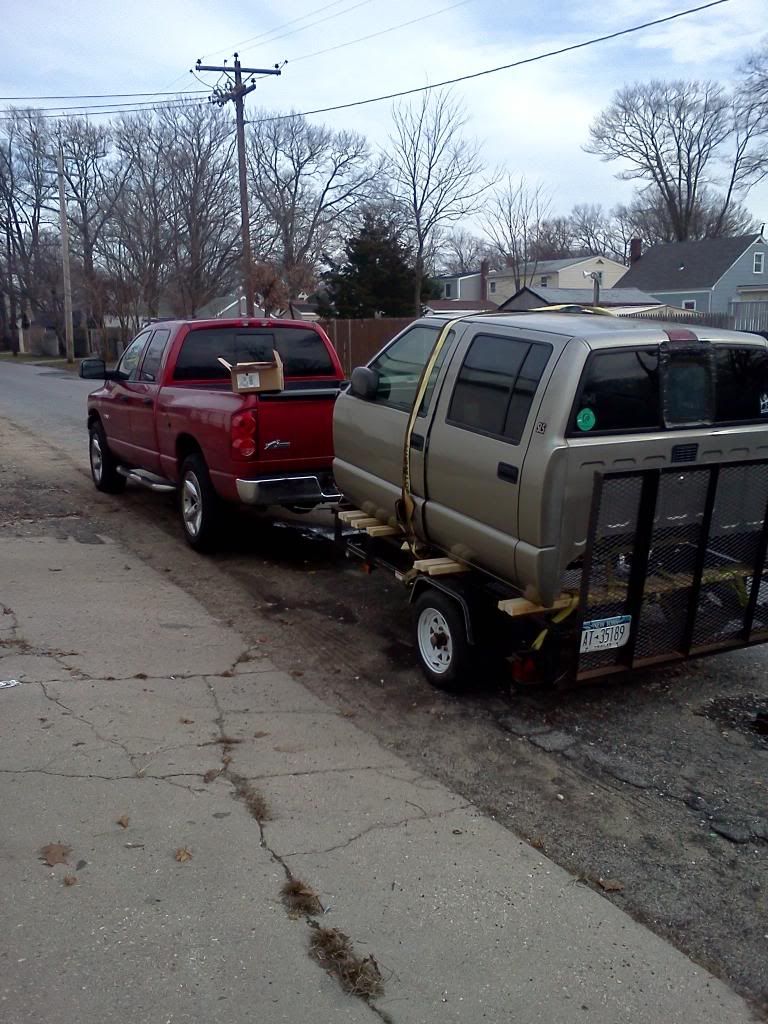 cab with rockers cut off
Frame and rear suspension getting mocked up
Bringing it home
Home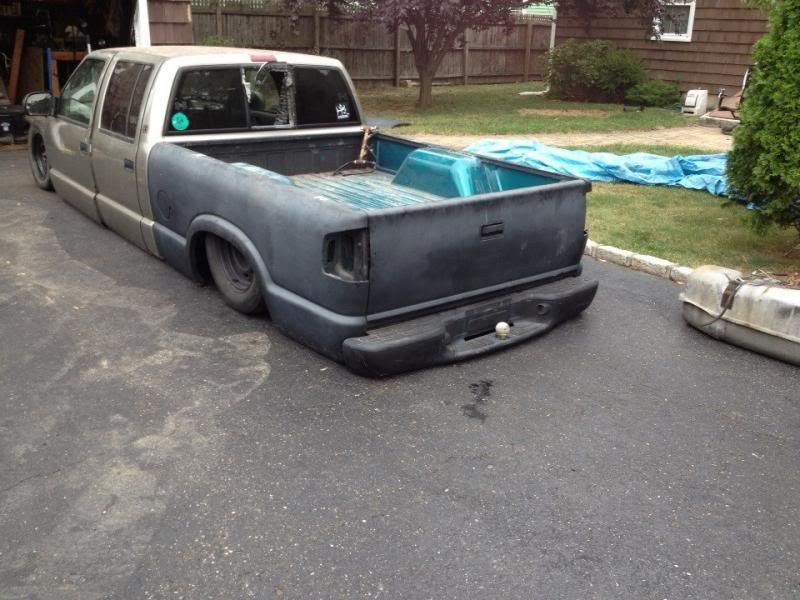 These are the rims i ordered for it. 18x8's. Still need to order the rubber though.
I have more progress done that i'll post later.
Hope you enjoy it.